Hawaii Tango Marathon 2019, presented by George Garcia
Friday, Saturday & Sunday, January 25, 26, 27, 2019
A high-level, warm, adult (mature) Tango Marathon for experienced tango dancers. Inspirational presentations, themed milongas, afternoon alternative practicas, great DJs and lots of dancing. Early Bird tickets are available now! Purchase your tickets by clicking Tickets available now below. Payment is through PayPal but a PayPal account is not needed. You will be able to check out as a guest.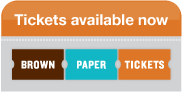 Tango Professionals and Invited VIP Guests:
Joe Powers, Akiyoshi & Noriko Tanada (Tokyo), Christy Coté, Hiro Iwashimizu, Kozo Miyamoto, Ogie Mendoza, Angeline Jansen, Kavika Koch and more…
Our DeeJays:
Mariano Bejarano (Miami), Dale McMorrow, Dean Baumann, George Garcia, and more tba…
In addition, we'll have live musical performances by Joe Powers, Miguel Rosenman, Windy Weather to name a few…
Live tango music Sunday night by Argentine keyboardist Miguel Rosenman, Joe Powers tango harmonica virtuoso, and Windy Weather joins us again
Vendors:
Pimon Martel/Turquoise line of tango shoes and assorted tango wear for men and women. Tango Art by Heather Gee. Massage therapists will be on site every night.
What's new: Alternative Tango Music Practicas on Saturday and Sunday – DJ Dean Baumann (Denver) 4:30pm-7:00pm
Added attractions:
Themed Milongas
Afternoon Alternative Music Practica
Special lectures and presentations
Ocean cruises
Private lessons
Hawaii Tango Marathon 2019
Conveniently located between downtown Honolulu and Waikiki at:
Aloha DanceSport Center
350 Ward Avenue
Honolulu, HI 96814
A quality, well-cushioned dance floor and great sound make this an enjoyable event all throughout….with lecture/presentations, midnight snacks and refreshment.
Attendance will be capped at 160 persons. We will do our best to gender-balance.
We will again offer Thursday and Friday Night Sunset Cruises. Both cruises sold out last marathon. The catamaran can take up to 40 persons.
The price of the cruise is $25 and includes the cruise and beverages.
If you would like to join the cruise, contact George at IslaTango@gmail.com
Dress Code/Attire:
The afternoon practicas are casual, but no shorts or tank tops for guys. Footwear required.
Friday – "Aloha Friday Floral" dress in tropical colors
Saturday – "Glitter & Bling" Dress to Impress
Sunday Alternative Practica – Casual
Sunday – "1940s Gangsters & Flappers" attire
For hotel accommodations, we recommend the Ambassador Hotel Waikiki.
The nearest hotel are the Pagoda Hotel, a bit dated but near the shopping center, also the Ala Moana Hotel next to the shopping center, also in Waikiki, the Ambassador Hotel Waikiki has good prices, as mentioned above.
Also, AirBnB Oahu has incredible rates even for unshared units – you can find accommodations with room for four or more – if you like traveling as a group.
Trivago is a good source for deals, too.
Hawaii Tango Marathon 2019 Program (subject to change)
Friday January 25 at Aloha DanceSport Center
350 Ward Avenue, Honolulu, HI 96814 (Google Maps)
5:00-6:30pm: Setup
6:30-9:00pm: DJ George/Meet & Greet
9:00pm: Hawaiian blessing chant & hula, plus introduction of DJs, guest professionals and VIPs
9:15pm: Aloha Floral Milonga – Floral colors
Music by DJ Mariano Bejarano
w/Joe Powers sometime, somewhere in the night
10:00pm: Introduction of guests – demo of VIPs
12:00am: DJ Dale McMorrow
3:00am: La Cumparsita
Saturday, Jan 26 at Aloha DanceSport Center
4:30pm Alternative Practica – DJ Dean Baumann
7:00 Musicality Workshop by DJ Mariano
8:00pm: Milonga – "GLITTER & BLING" Dress to Impress!
Music by DJ Mariano
10:30pm: Tango performances
1:00am: Music by DJ George
3:30am "La Cumparsita"
Sunday, Jan 27 at Aloha DanceSport Center
4:30pm Alternative Practica –  DJ Dean Baumann
7-8pm Lecture: "Dancing to Different Orquestas" – Akiyoshi & Noriko Tanada
8:00pm: Milonga "1940s Gangster and Flapper Night"
DJ Mariano, live keyboards Miguel Rosenman, harmonica by Joe Powers plus other local guest artists
11:30pm: music by DJ Dale McMorrow
3:00am: "La Cumparsita"
Fresh snacks provided each night
Drinks provided each night, all night
Wine & other beverages, bottled water
BYOB allowed
Coffee machine, hot tea, hot plate, 6 cup espresso maker
There will also be a pre-marathon Milonga on Thursday night 1/24 from 8-11pm, and a post marathon Milonga on Monday 1/28 at the Honolulu Club Lounge, 932 Ward Avenue. These are pay-at-the-door events not included in Tango Marathon 2019.
Thursday, Jan 24
Welcome Milonga at Honolulu Club
7:30pm: DJ IslaTango
Music: Traditional Argentine Tango
11:00pm: Wrap up
Attire: Casual
Admission: $10 (ladies $5)
Honolulu Club Lounge
Bar service and restaurant available until 9pm
7th Floor
932 Ward Avenue
Honolulu, HI 96814
Validated parking
Monday, Jan 28
Farewell Milonga at Honolulu Club Lounge
8:00pm: Music by DJ George, and/or guest DJ
Music: Traditional Tango/some Alt/Contemporeano
11:20pm – "La Cumparsita"
Attire: Casual Elegant
Admission: $10 (ladies $5)
Honolulu Club Lounge
Bar service and restaurant available until 9pm
7th Floor
932 Ward Avenue
Honolulu, HI 96814
Tuesday, Jan 29
Tango at Medicis in Manoa Marketplace
8:30-10:30pm
Music by DJ
Admission: $10
2754 Woodlawn Drive
Unit 7-103
Honolulu, HI 96822
Contact George for more information: IslaTango@hotmail.com
or text him at (808) 721-2123